School Resumes Aug. 19th (6th-12th) & Aug. 21st (K-5th). Teachers back August 15th.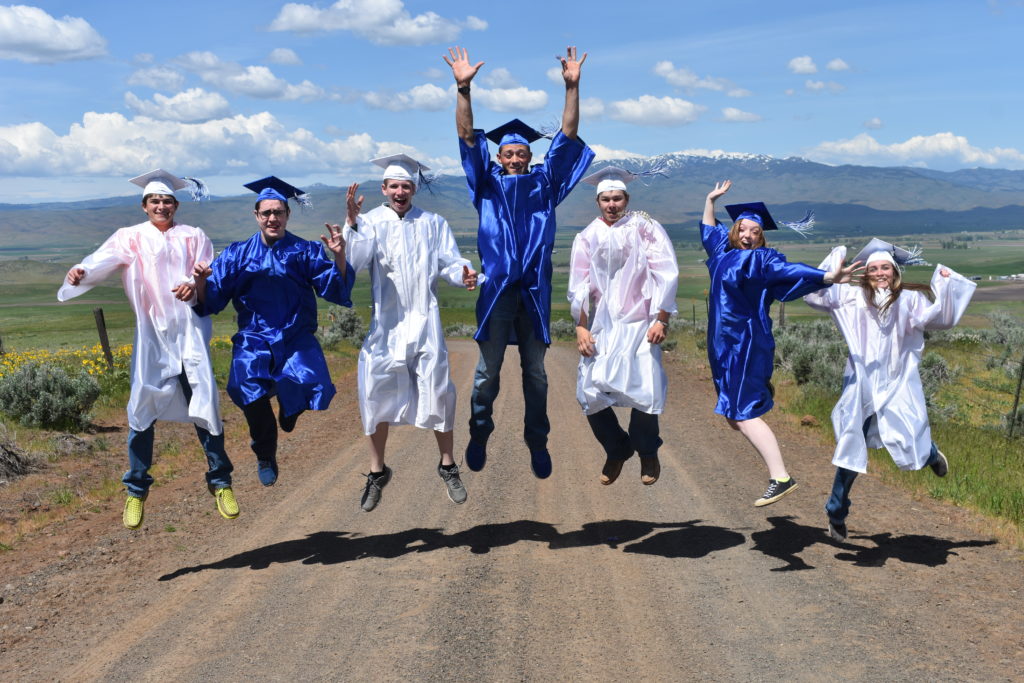 By RoseMarie Higgins, FCCLA Public Relations Officer
Eight students from the Midvale FCCLA joined over 8,700 members and advisors at the National Leadership Conference, the largest conference to date, in Anaheim, CA June 30-July 4. Our members came back victorious once again from arguably one of the best and most beneficial trips of their lives.
They are proud to return home with the following gold/silver medals in various leadership competitions. Beth Gladhart and Lauryn Mitchell, Gold in Chapter in Review; Amanda Uhlenkott, Gold in Career Investigation; Jessie Cantrell, Gold in National Programs in Action; Katie Brady and Harmony Rebman, Silver in Chapter Service Project; RoseMarie Higgins, Silver in Fashion Design, and Kyle Paradis, Silver in Advocacy.
The chapter enjoyed watching member, RoseMarie Higgins, in the third annual National Fashion Show, after she was selected by a special committee for work on her Fashion Design project. The Chapter also received a National award on stage during opening ceremony for the 1st place FACTS (Families Acting for Community Traffic Safety) project. Jessie Cantrell then displayed and presented the project to others during the Spotlight on Projects event. Our members were able to participate in some great workshops and perks at the FCCLA expo.
It wasn't all work and no play for these students either. They were able to enjoy an amazing all-day trip to Disneyland, some spectacular backstage scenery of Disney thanks to FCCLA, a relaxing trip to Huntington Beach, the Run4Red 5k, a trip to Knott's Berry Farm, and a party at the Disney Hotel for the Fourth of July celebration. And though these kids are coming back with blisters and sunburns, they couldn't be more thankful for their hard working advisor, Deah LaFollette, and the amazing opportunity to have such a wonderful experience.