FB Coaching applicants please visit the Football page, under Athletics!  Thank you.
First snow of 2018!!

The KINDNESS Tree is blooming with good deed doers!

VETERANS DAY PROGRAM
This year's Veterans Day Program was held on Nov. 8th.  Veterans and their guests joined the students for lunch.  The elementary students preformed, Secretary of State Lawerence Denney gave a wonderful speech and former graduate Sgt. 1st Class Krista Fletcher graced everyone in attendance with her voice.  Thank you Veterans for all that you have done and continue to do!
Congratulations to Amanda Uhlenkott for winning the FFA Creed Speaking Contest for the Western Idaho District!!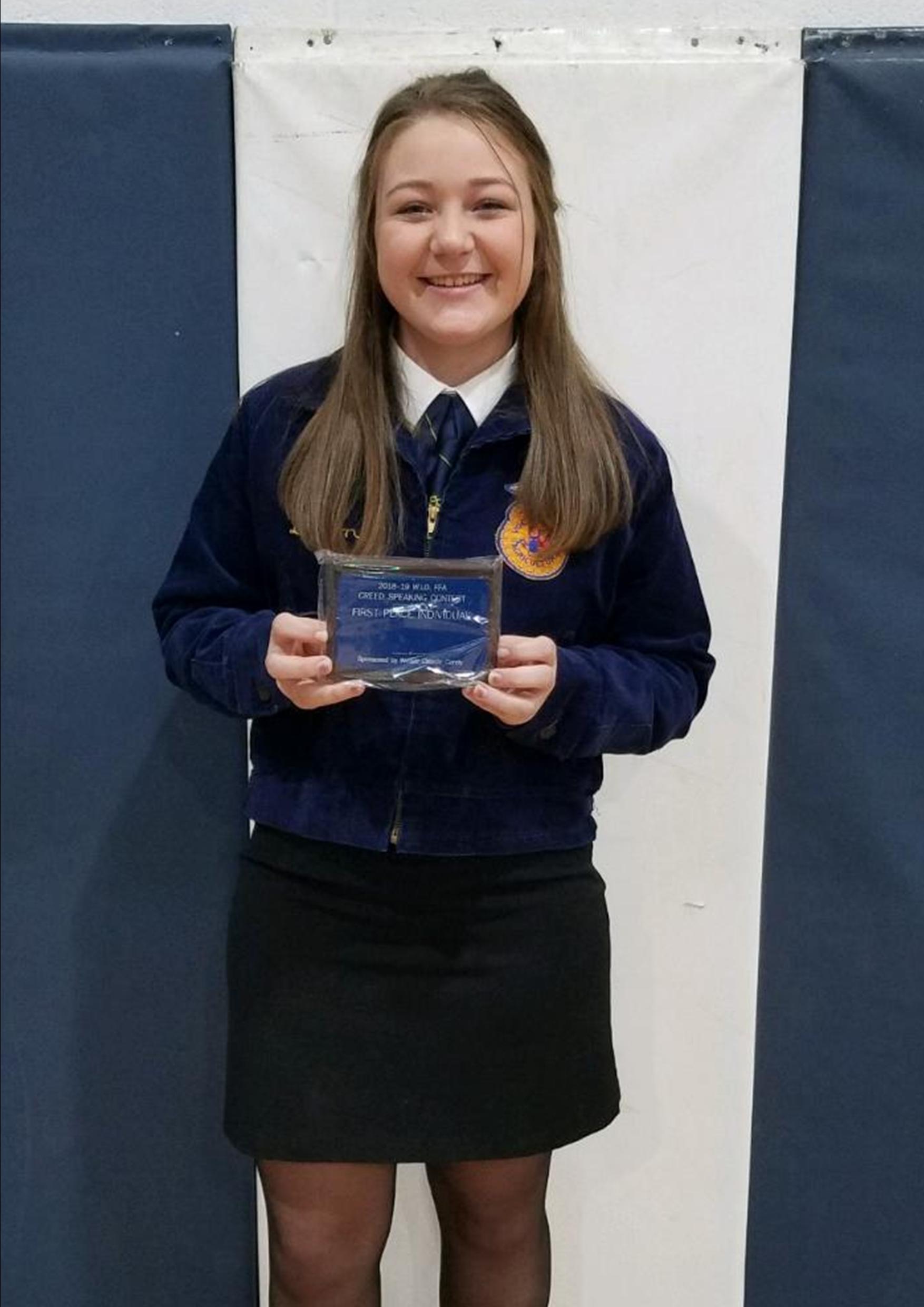 The Midvale School Family, Career, and Community Leaders of America would like to thank those who participated in this years Thanksgiving food drive. With help from community members, businesses, and students at Midvale, over 1,700 pounds of food was donated. This provided food and non perishable items, including a full Thanksgiving meal, to 14 local families. A special thanks to Ag Air for the generous donation of turkeys. Other businesses that provided donations were M & W Market, Ridley's, Bi-Mart, Wal-Mart, and Franz Bakery.
The Junior Class toured the CWI Micron Education Center on Oct. 30th.