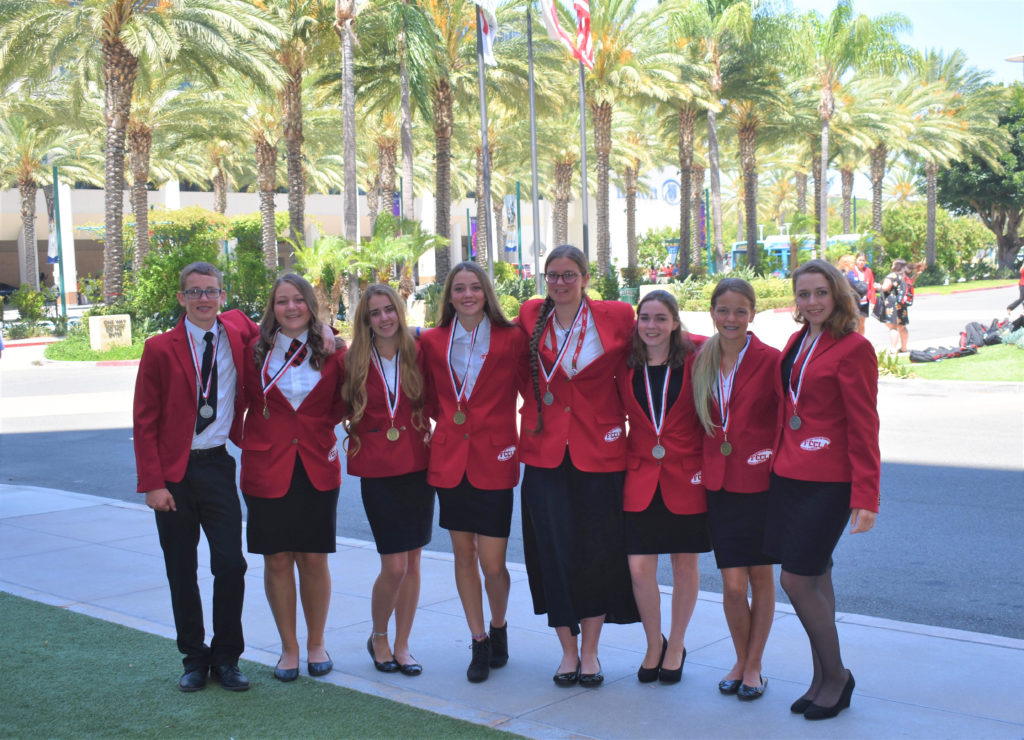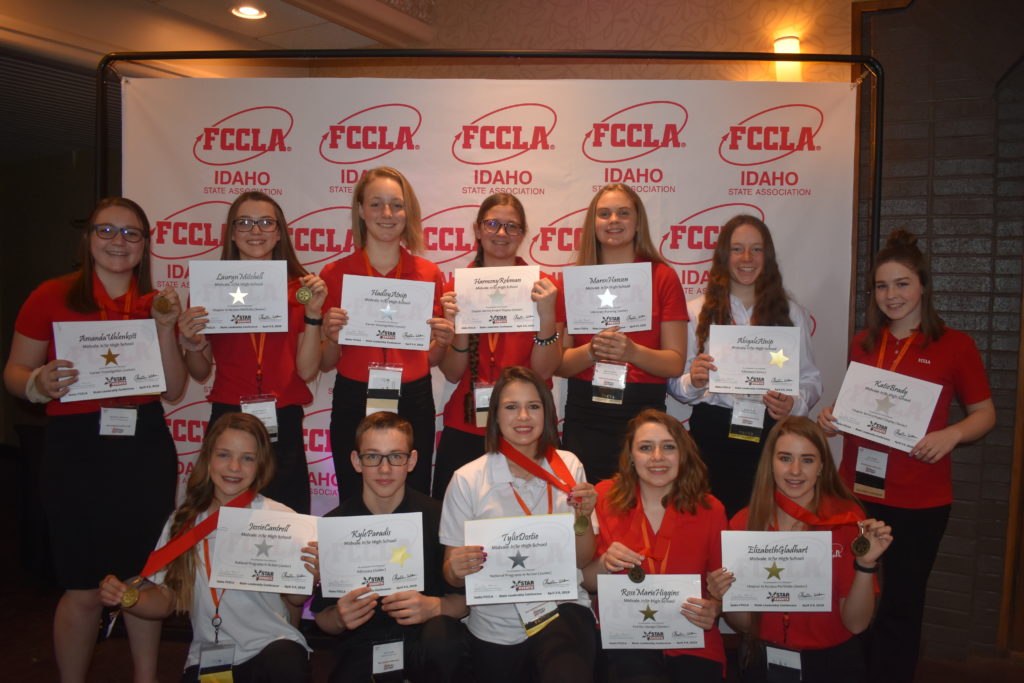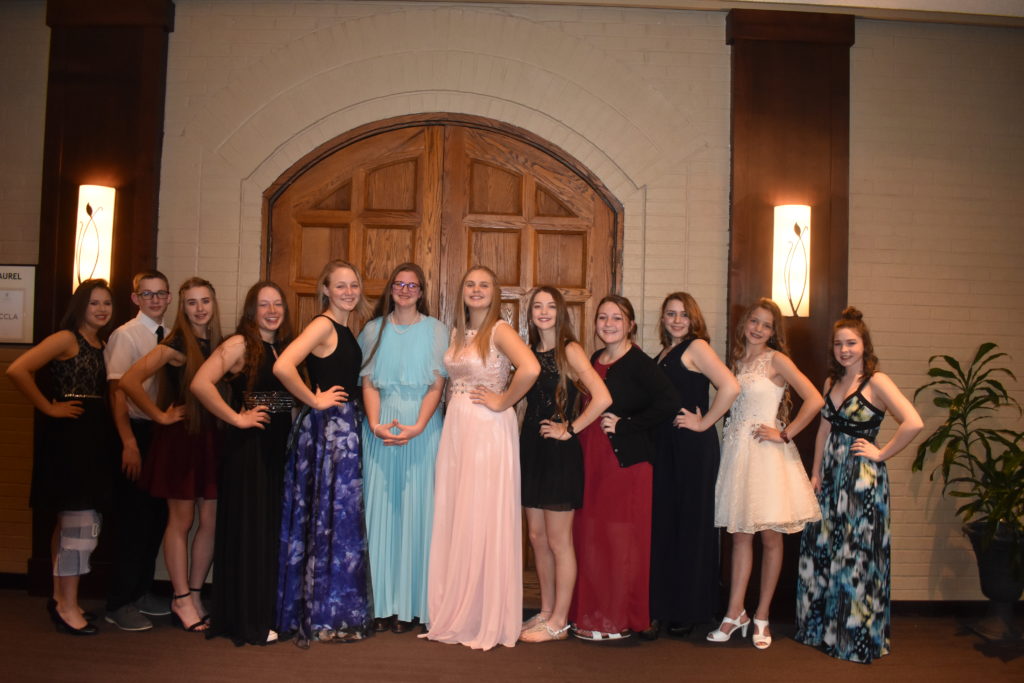 The Midvale School Family, Career, and Community Leaders of America would like to thank those who participated in this years Thanksgiving food drive. With help from community members, businesses, and students at Midvale, over 1,700 pounds of food was donated. This provided food and non perishable items, including a full Thanksgiving meal, to 14 local families. A special thanks to Ag Air for the generous donation of turkeys. Other businesses that provided donations were M & W Market, Ridley's, Bi-Mart, Wal-Mart, and Franz Bakery.

Congratulations to Beth Gladhart and Lauryn Mitchell for being named as District 3 FCCLA Officers!!!  Lauryn holds the title of PRESIDENT, while Beth is the VP of National Programs and Outreach.  Way to go girls!!

Even though they had to leave at 5:45am to get to the conference, Midvale FCCLA members Tylie, Jessie, Jodee, Harmony, Amanda, Ariel, Hadley, Kyle, Maren, Lauryn and Beth are all smiles.

District 3 President Lauryn addressing the group.
Smells Like GOLD!!!!
Congratulations to the FCCLA competitors and their advisor Deah LaFollette for earning GOLD at  National Convention in Atlanta, GA this summer.  Hadley Atnip, Manon Tyler, and Rosy Higgins were all awarded with Top Gold honors.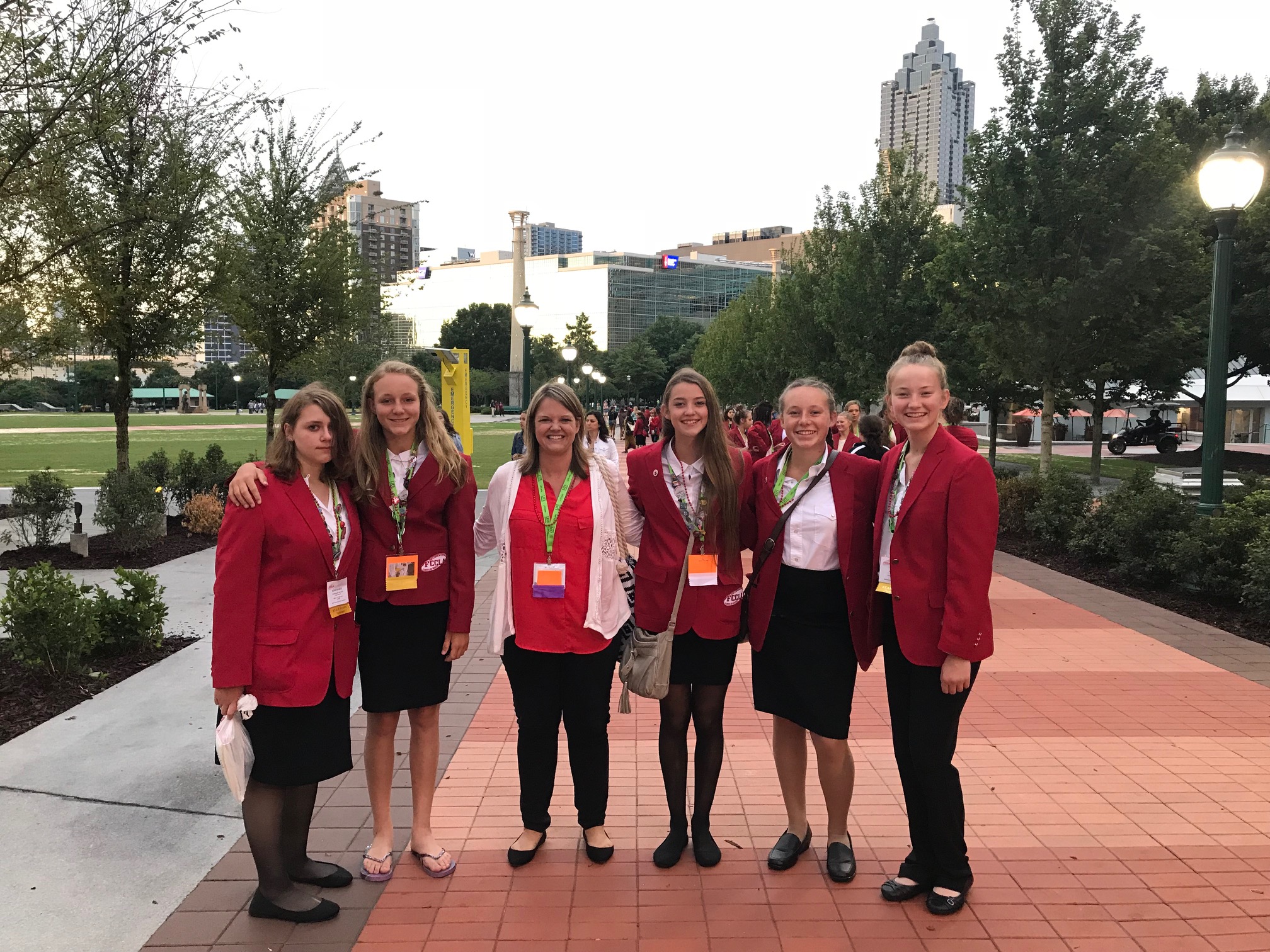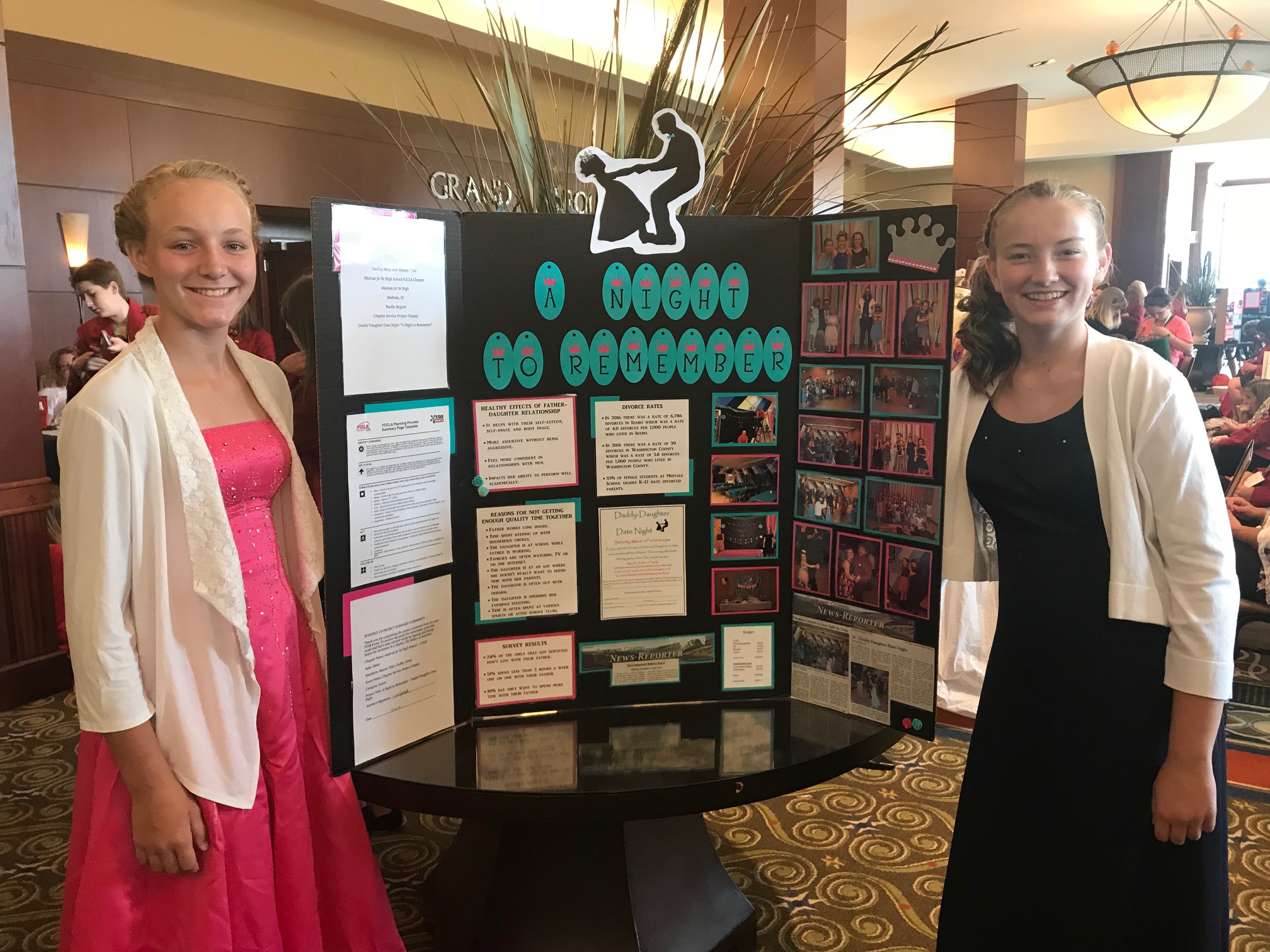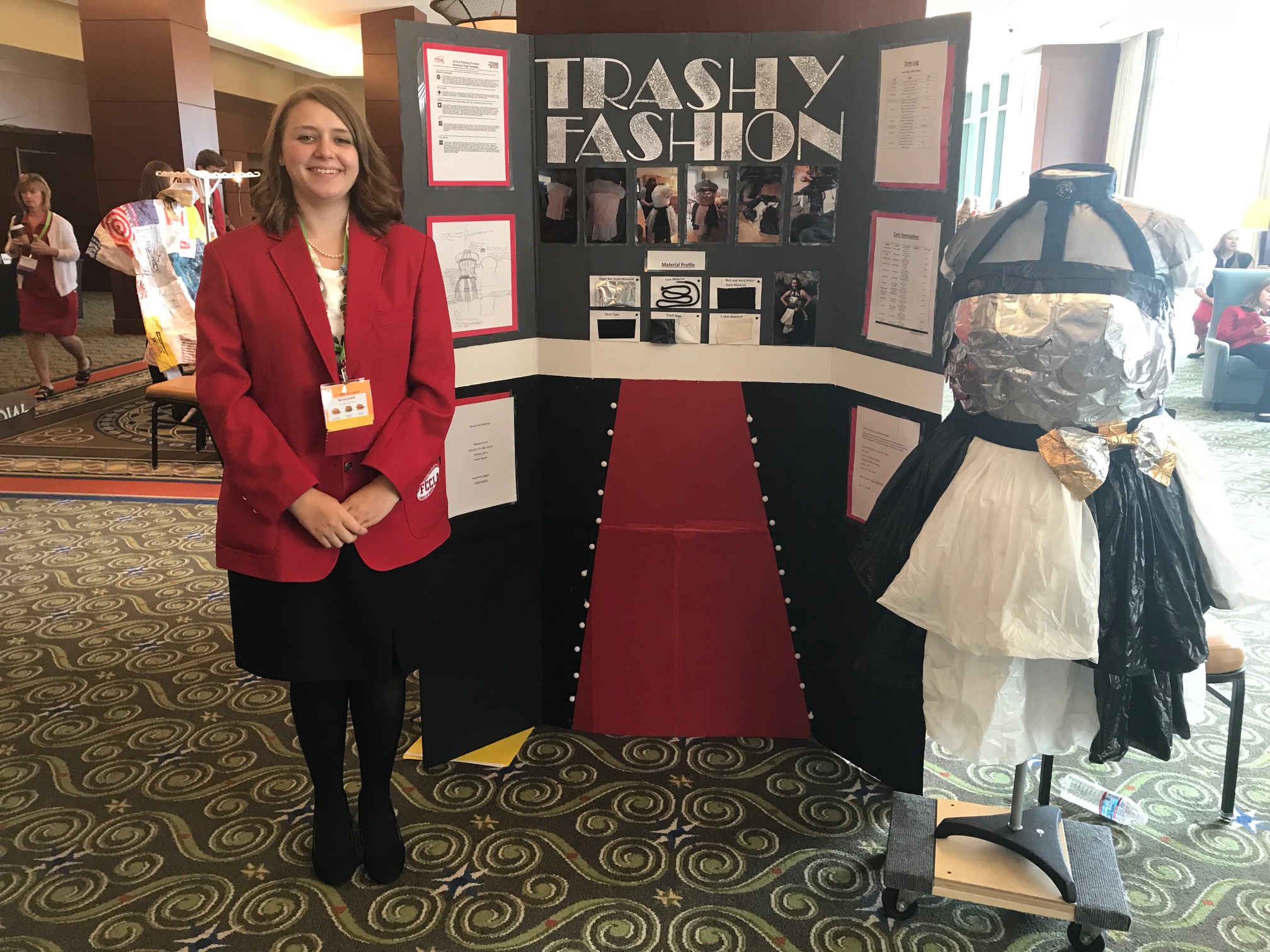 FCCLA hosted a wildly successful Daddy-Daughter dance night in March.  Over 80 dads and daughters attended this event.  The young ladies were treated to tiaras and roses, and a dessert bar and photo booth were provided for all!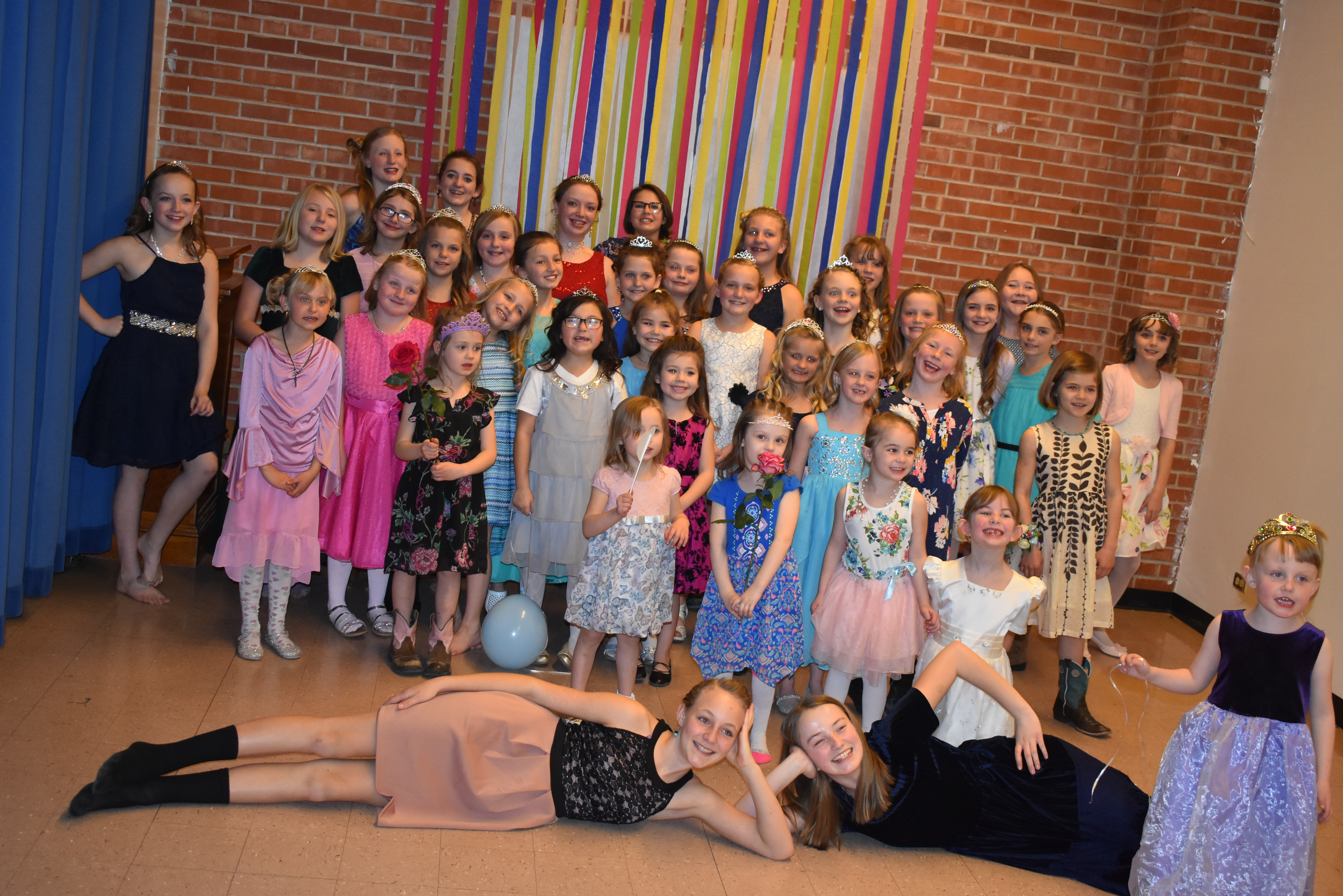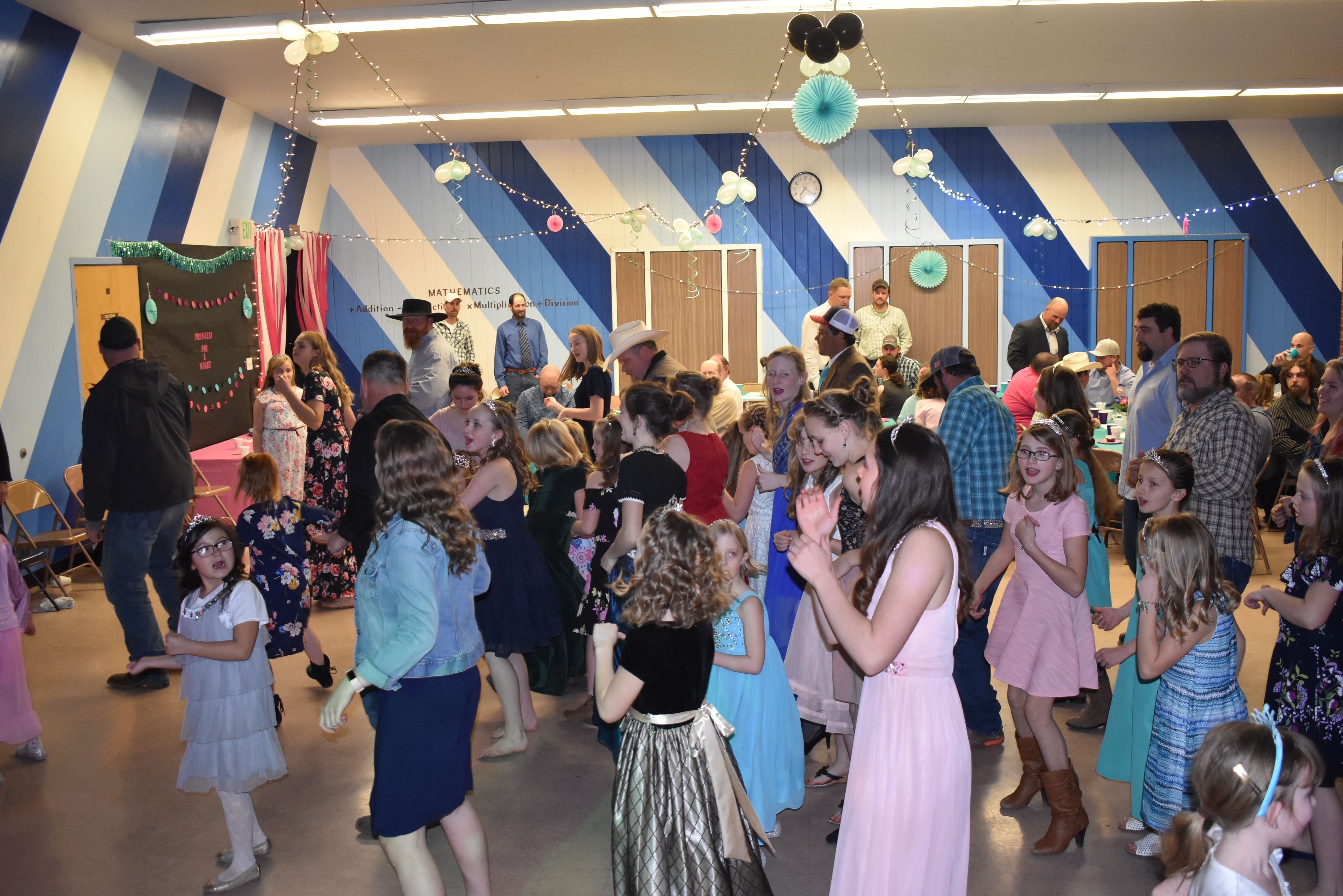 The annual FCCLA food drive brought in 2500+ pounds of food this year!!  A big thank you to the community members, businesses, and students that participated!

 The FCCLA chapter had camping sites available on the football field during the eclipse.  Mr. LaFollette created a bird's eye view plug for the chapter!
 
 2017-2018 FCCLA Members:  Jennifer Brady, Jodee Zenger, Lacey Barnum, Tylie Dostie, Mrs. LaFollette, Bailey Whitener, Madison Piper, Rosy Higgins, Abigale Atnip, Lauryn Mitchell, Josey Jones, Hadley Atnip, Isabelle DeVries, Manon Tyler, and Isaac Besel.
During Red Ribbon Week, FCCLA member Rileigh Whitener had the Washington County Sheriff's Department provided both the elementary and secondary with an assembly on 10/26. A big THANK YOU to Jamie Loucks, the officers and their dogs! 



Josey Jones and Lauryn Mitchell present their Beef Advocacy Project to the secondary students on Oct. 5th.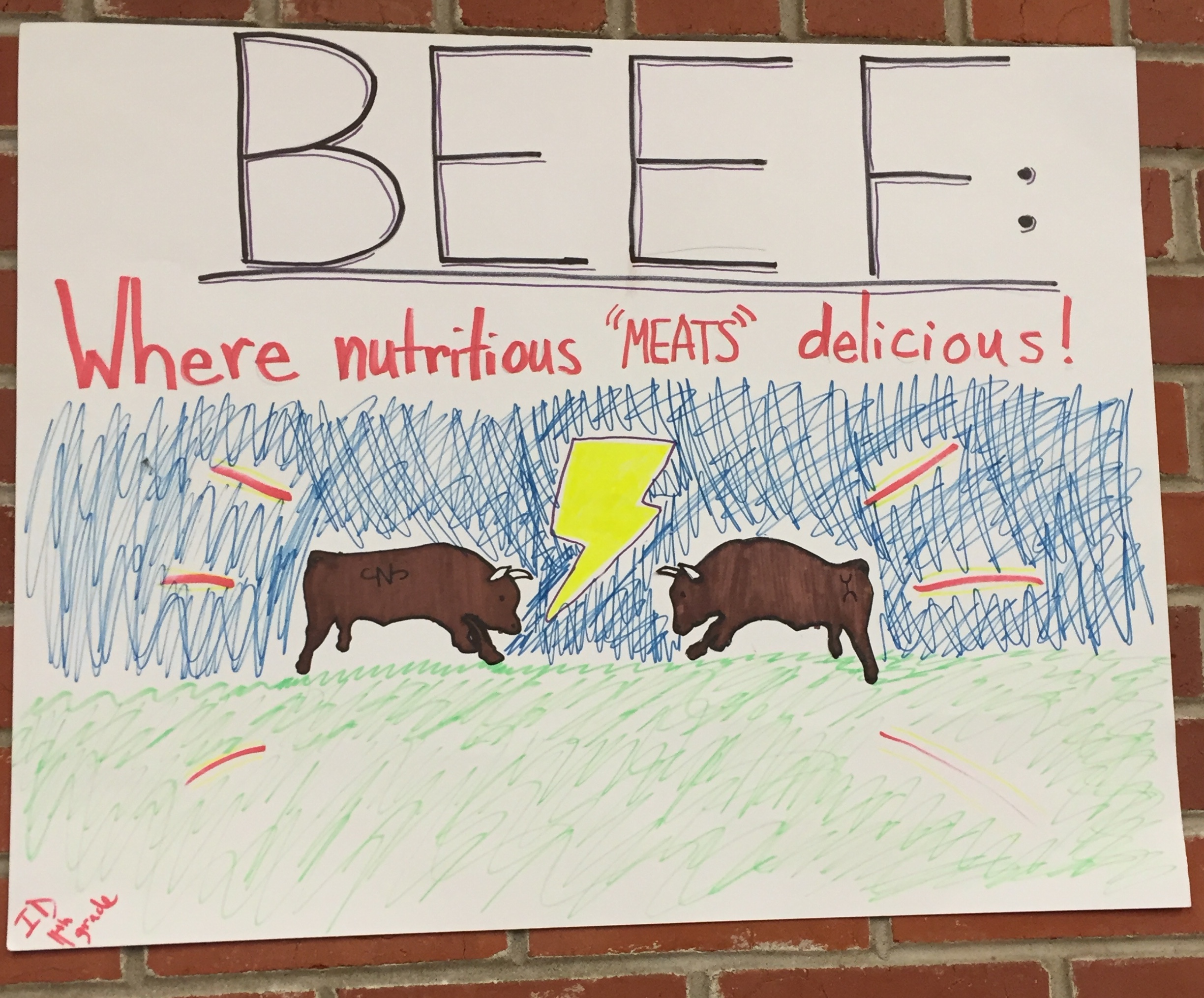 The girls had a poster contest, a bbq, guest speakers from Agri-Beef and Weiser River Cattlemen present.  They followed the presentation up with an AG Days fun day that included roping, milk chugging contest, wheelbarrow races, and a hoe-down.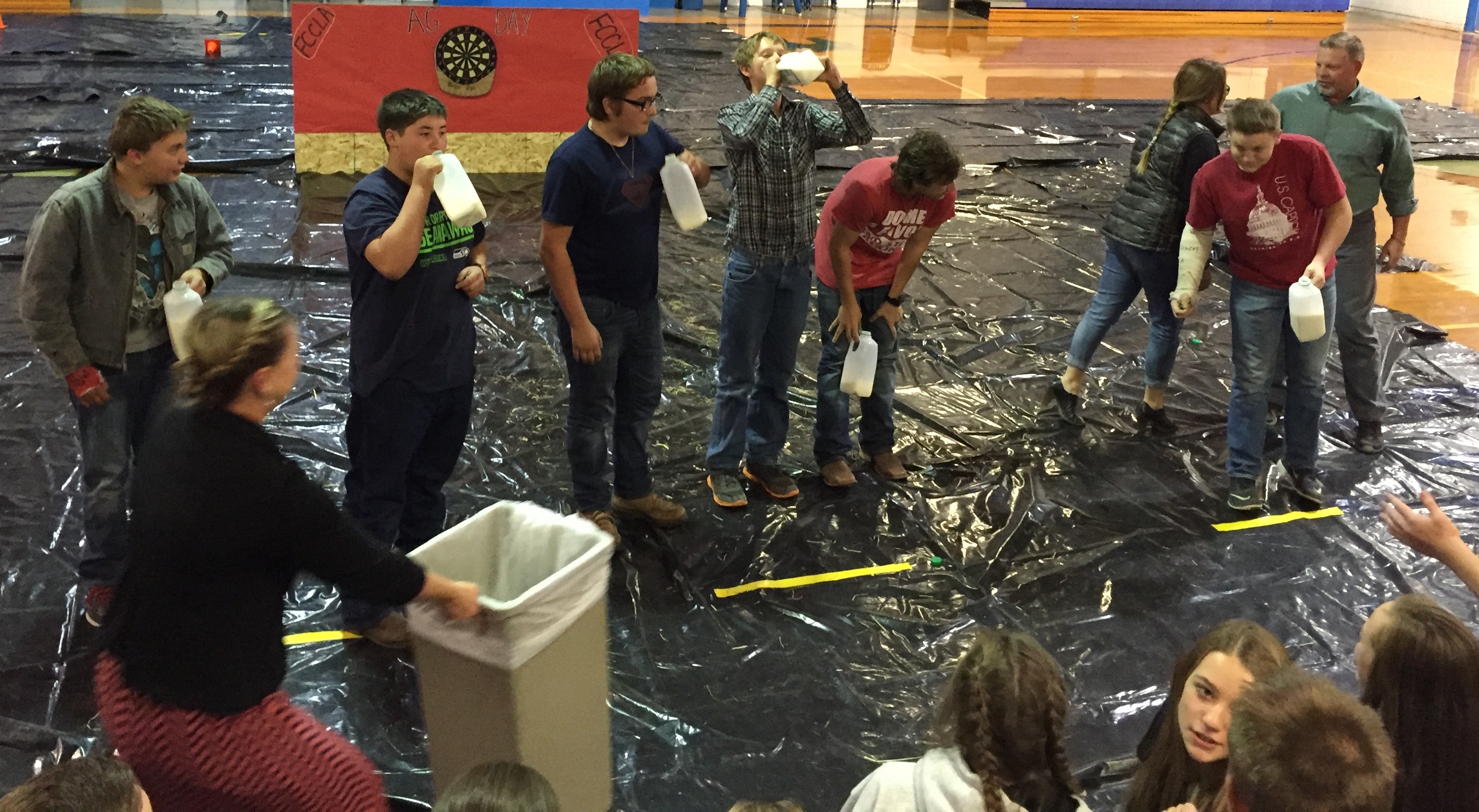 FCCLA
Family, Career, and Community Leaders of America
About FCCLA
FCCLA is a national Career and Technical Student Organization (CTSO) that provides personal growth, leadership development, and career preparation opportunities for students in FACS education. It is the only in-school national student organization with the family as its central core.
FCCLA is an integral part of FACS education and an essential element in a complete FACS program.
FCCLA positions young people to develop the knowledge, attitudes, and skills to be strong family members, wage earners, and community leaders. It prepares leaders by empowering youth to address the real-life situations and issues that interest and concern them.
Engaged in meaningful, student-directed projects, FCCLA members develop skills for life through character development, creative and critical thinking, interpersonal communication, practical knowledge, and career preparation. In the process, they learn cooperation, take responsibility, develop leadership, and give service.
Celebrating its 70th anniversary in 2015, FCCLA has more than 200,000 members and over 5,500 chapters in 49 states as well as in the Virgin Islands and Puerto Rico.
FCCLA National Programs
FCCLA has eight national programs, which help youth to:
Make a positive difference for themselves, their families and communities;
Learn skills like communication, leadership, cooperation and sharing, coping with challenges, and taking responsibility for decisions and choices;
Identify concerns, set goals, plan, act, and follow up;
Use their enthusiasm, explore new ideas, and show that they care;
Leadership
Model good character
Solve problems
Foster positive relationships
Manage conflict
Build teams and involve community
Educate peers