Congratulations to Amanda Uhlenkott for winning the FFA Creed Speaking Contest for the Western Idaho District!!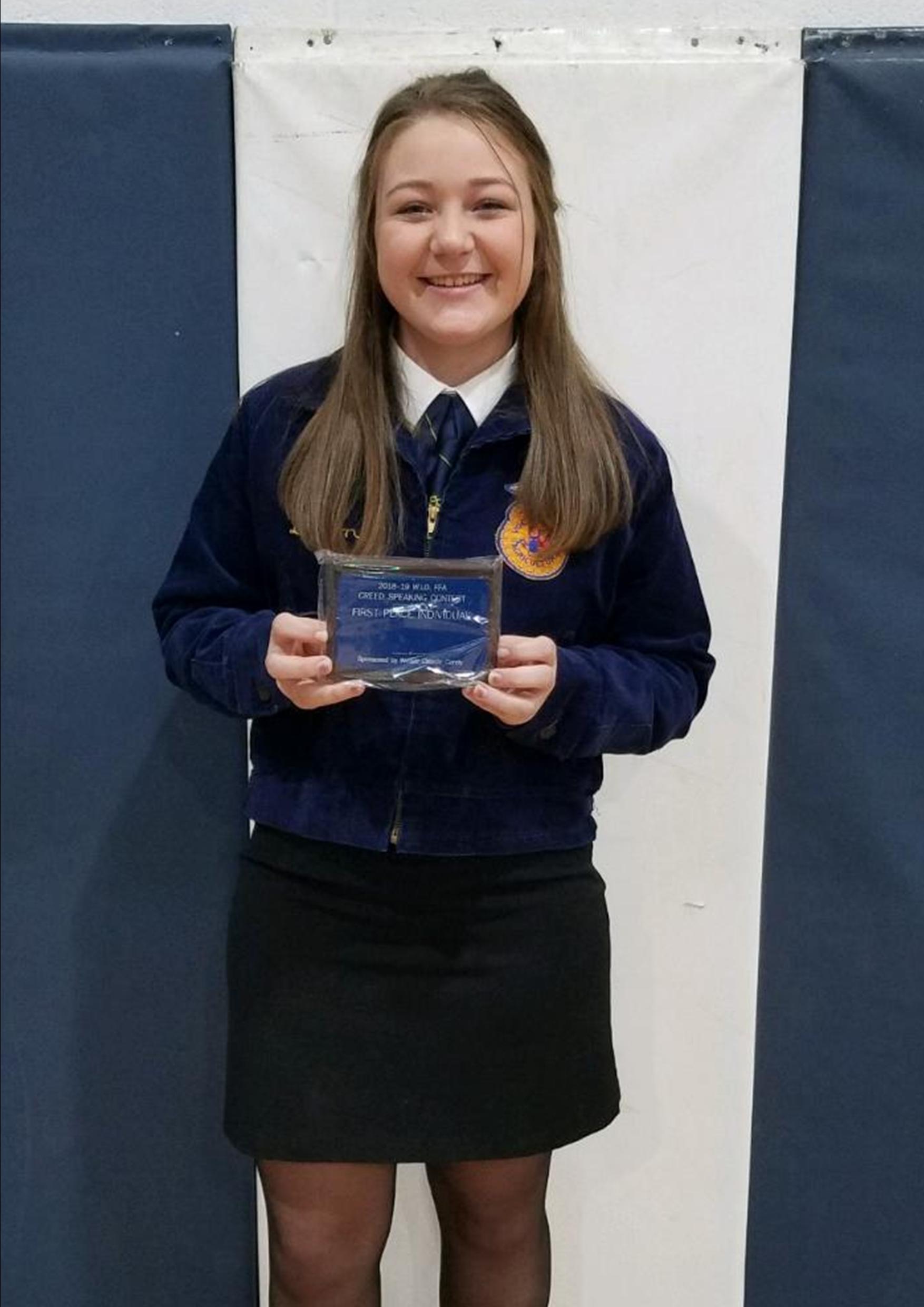 Seniors Shawn McClary and Natalee Jones are pictured here with their adviser Mr. Jones.  Shawn earned a Gold Award and Natalee a Silver Award for their proficiency projects.

Chip Mitchell, Parker Cornwell, Natalee Jones, Shawn McClary (not pictured), and Isaac Besel earn State FFA Degrees!

FFA Members:  Lacey Barnum, Shawn McClary, Natalee Jones, Parker Cornwell, Chip Mitchell, Michael Carpenter, Tyrel Barnett, Lauryn Mitchell, Advisor Mr. Jones, Josey Jones, Amanda Uhlenkott, Isaac Besel, Hudson Hart, Harmony Rebmen, and Beth Gladhart.  

****

2017-2018 FFA Officers

****