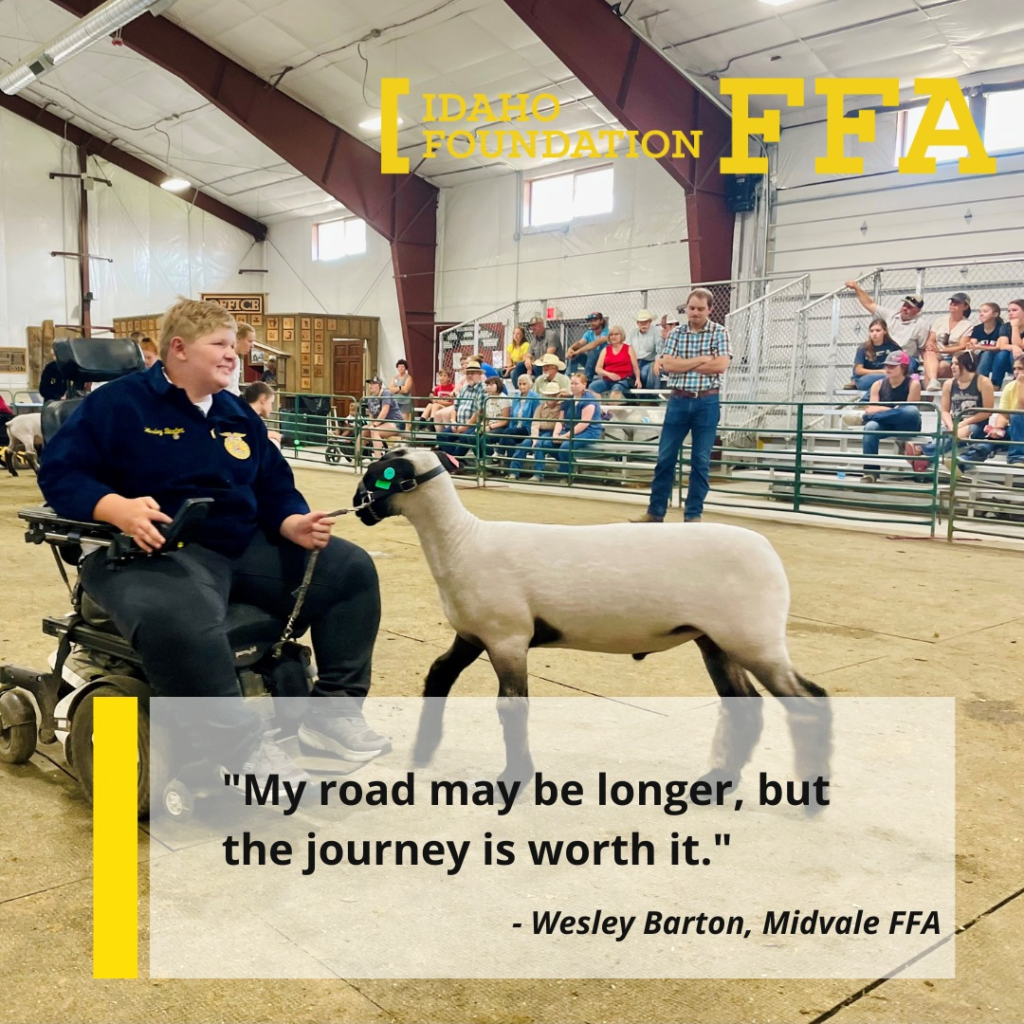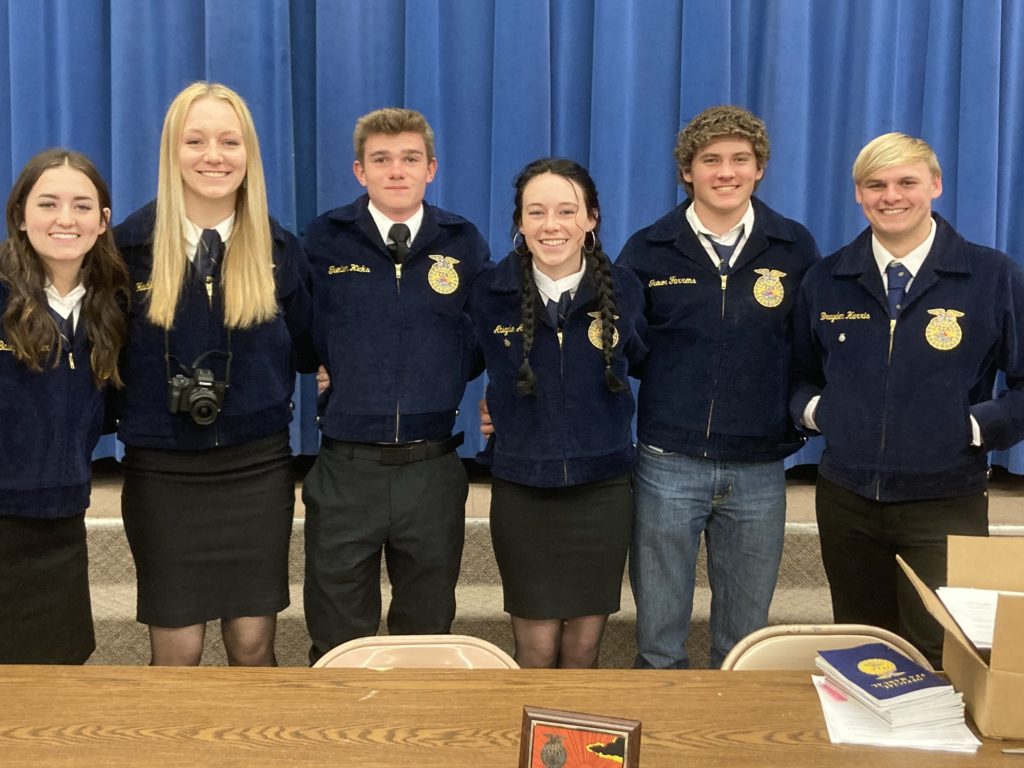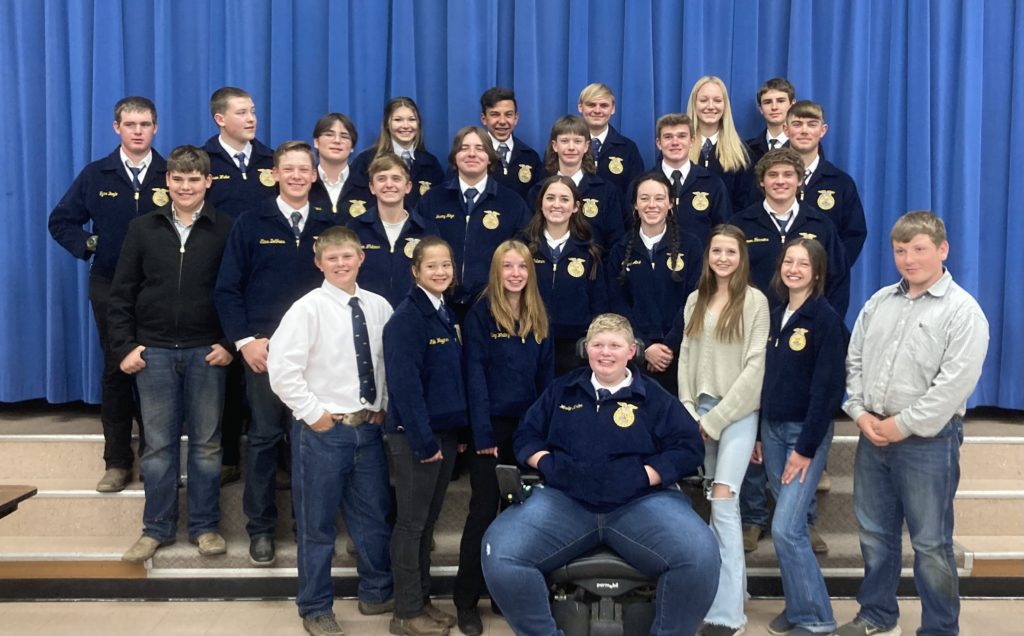 Annual Midvale FFA Banquet
-Mik Waggoner Midvale FFA Reporter
The Midvale FFA Chapter celebrated its annual banquet on Thursday, May 12 at the Midvale High School. This event takes place at the end of each school year to celebrate FFA member's accomplishments and welcome new chapter officers. There were numerous parents, members, alumni and other guests in attendance at this year's event. Advisor Matt Jones prepared hamburgers for guests , and FFA members families' brought in side dishes.
The following 8th graders were awarded their Discovery Degree: Wesley Barton, Mylee Campbell, Wyatt Stiff, Elias DeVries, and Sidney Whitener.
President Abigale Atnip presented the Greenhand Degrees to students who completed the requirements required for this award, and Advisor Matt Jones handed out pins. The students who received the Greenhand Degrees were Kearney Adams, Shaun Chrzanowski, Lexi Gay, Danner Morris, Alyas Walker, Stella Warren, Mik Waggoner, Kiley Whiting, Andrew Wiebe, Carly Rollins, Toby Walker. The star Greenhand award went to Stella Warren.
The Chapter Degree went to Abigale Atnip, Hadley Atnip, Tyler Boyle, Jessie Cantrell, Trevor Farrens, Claytin Harper, Brayden Harris, Trenton Hicks, Gage Warren, Logan Whitener and Bailey Whitener.
The Fabricator of the Year award went to Trevor Farrens…….
Our President Abigale Atnip said, '' It was a great experience, especially for our younger students, and it was amazing to have families and alumni come out and support our chapter.''
One of the most memorable moments was when the FFA officers from this year stepped down from this year's office and announced the new officers. The 2022-2023 new officers are President: Hadley Atnip, Vice President: Trevor Farrens, 2nd Vice President: Stella Warren, Secretary: Kearney Adams, Treasurers: Elias DeVries and Logan Whitener, Reporter: Mik Waggoner, Sentinels: Alyas Walker and Wyatt Stiff.